Back in the 1970's I bought a Dietz No1 Little Wizard for camping.
If you've ever had a Coleman lantern go renegade you can appreciate my state of mind.
There's no surprises with a Hurricane, even if Mrs O'Leary's cow kicks it.
Knock over a cold blast Dietz and they simply self extinguish.
Or at least they're supposed to.
About a dozen years ago, the Little Wizard went missing which was lamentable because it accompanied my young family on our camping trips
for many years.
The Little Wizard's 9 candle power illuminated a cement NPS outhouse perfectly and fueled with citronella masks the stink pretty efficiently.
Yeah I get sentimental about such things.
This morning I was cleaning in the garage and found a bag and inside was the Little Wizard! A little dented, a little rusty, no wick but the globe was unbroken. Nothing a little WD-40, some judicious bending, a little solder and a 7/8ths wick can't restore,
Here's what a new one looks like: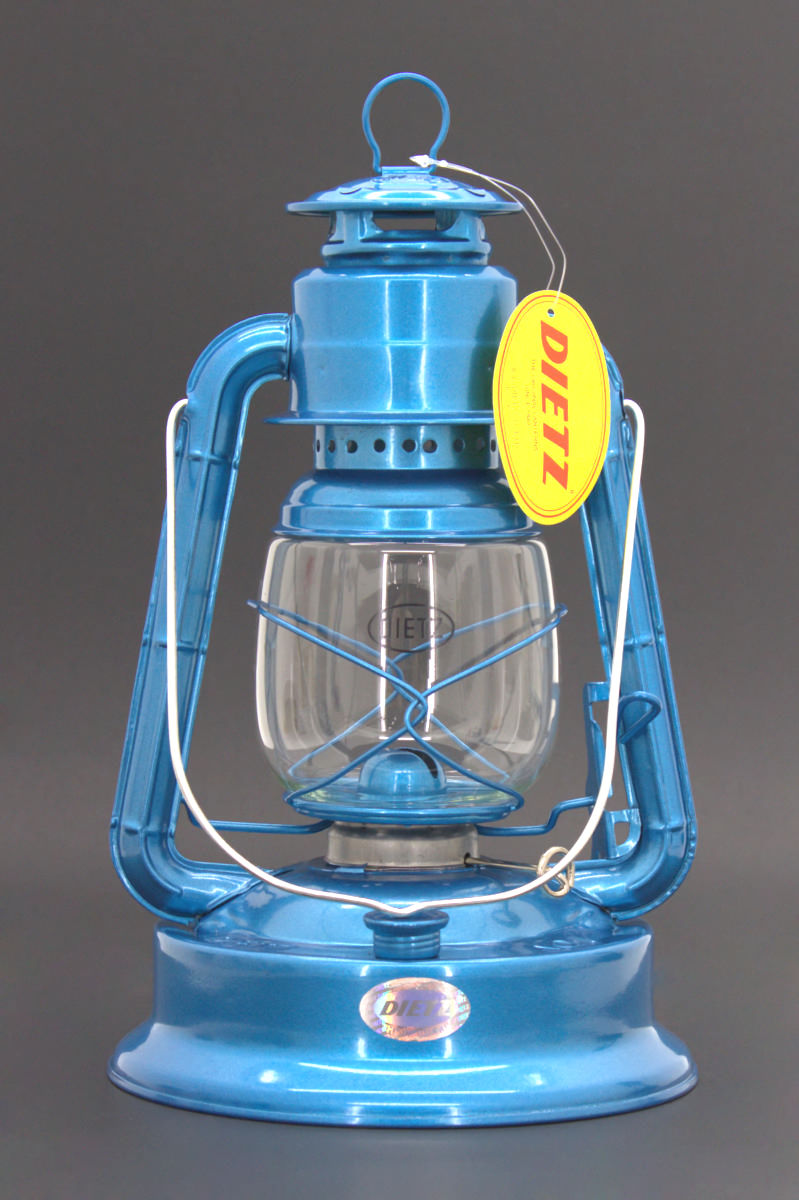 IIRC, it cost me less than a Hamilton at Fresno Agricultural Hardware in the 1970s. Today it'll run you two Jacksons at WT Kirkman or Lehman's.
That old lantern sure saw a lot of good times!