JimVH from the old site

Posts: 1350
Joined: 08 Apr 2022, 15:54
Location: Sweet Home Alabama
Has thanked: 14 times
Been thanked: 219 times
'It's not tyranny we desire; it's a just, limited, federal government."
Alexander Hamilton
I am not as cool as JimVH. Nor or you. Well, unless you ARE JimVH.
A Rotten Mexican Woman

Posts: 1529
Joined: 08 Apr 2022, 06:05
Has thanked: 27 times
Been thanked: 382 times
Because government prohibitions have proved so effective in the past and criminal black markets have never filled the gap.
If we ever get to heaven boys, it ain't because we ain't done nothin' wrong. - Kris Kristofferson
Usher

Posts: 2306
Joined: 11 Apr 2022, 22:08
Location: Madison, WI
Has thanked: 182 times
Been thanked: 288 times
Just a spatter of thoughts:
- This sucks. Nanny state at its worst.
- When people put government in charge of healthcare, government feels like it can control any personal decisions we make that might affect our future health.
- Article says that cigarettes and vaping are to be banned. Let's hope that cigars and pipe tobacco are still permitted, and more people take up the sophisticated enjoyment of fine tobacco.
- If UK is really interested in reducing common cancers and strokes due to a substance of widespread addiction, let's see them go after hormonal birth control pills! This will reverse the growing number of breast cancers in younger women, as well as the deleterious affects of divorces, unwed pregnancies, and impoverished single-parent homes.
- If it weren't for vaping, we would never have breakthrough medical miracles like this one:
Double-D Breast Implants Save Life of Man Who Damaged Lungs by Vaping
Usher

Posts: 2007
Joined: 09 Apr 2022, 12:10
Location: Ulaanbaatar
Has thanked: 240 times
Been thanked: 206 times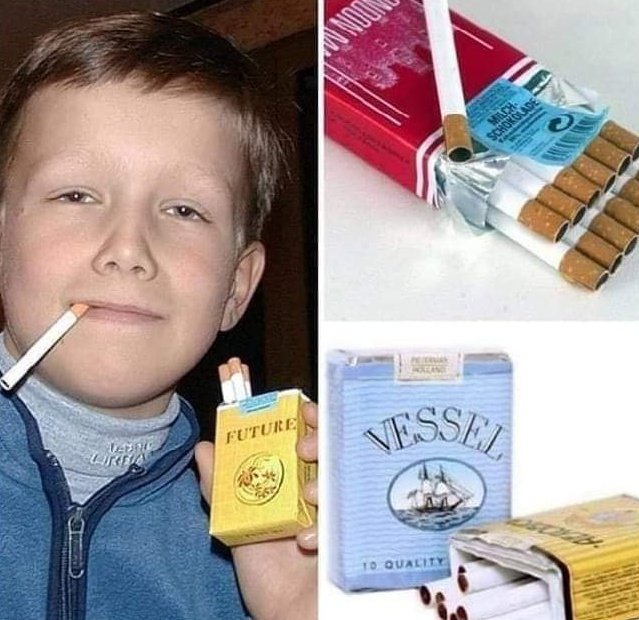 The views expressed here are either mine or not my own, not sure.
The opinions expressed here may or may not be my own.
I post links to stuff.
Make your own choices.