Sunday School Superintendent

Posts: 612
Joined: 19 Apr 2022, 08:14
Location: Eastern Slope/Colorado
Has thanked: 120 times
Been thanked: 53 times
knee-jerk
Do Justice...
Love Mercy...
Walk Humbly with your GOD
Sunday School Superintendent

Posts: 612
Joined: 19 Apr 2022, 08:14
Location: Eastern Slope/Colorado
Has thanked: 120 times
Been thanked: 53 times
Soda-Jerk
Do Justice...
Love Mercy...
Walk Humbly with your GOD
Sunday School Superintendent

Posts: 612
Joined: 19 Apr 2022, 08:14
Location: Eastern Slope/Colorado
Has thanked: 120 times
Been thanked: 53 times
Egg-cream
Do Justice...
Love Mercy...
Walk Humbly with your GOD
Sunday School Superintendent

Posts: 671
Joined: 08 Apr 2022, 13:47
Location: I could tell you, but…
Has thanked: 137 times
Been thanked: 82 times
I haven't had one of those since I was a kid.
Egg custard
"Get off my cloud, man." DL
Sunday School Superintendent

Posts: 612
Joined: 19 Apr 2022, 08:14
Location: Eastern Slope/Colorado
Has thanked: 120 times
Been thanked: 53 times
CPS Server Outage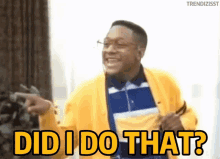 Do Justice...
Love Mercy...
Walk Humbly with your GOD
Darth Floof Floof

Posts: 583
Joined: 05 Apr 2022, 17:26
Has thanked: 19 times
Been thanked: 48 times
Bloodhound

wrote:

↑

02 Aug 2022, 14:27

CPS Server Outage
I TOLD you not to post in the no-post thread.
Here I stand. I can do no other.